novel pedography® system:
Preventing diabetic foot ulcers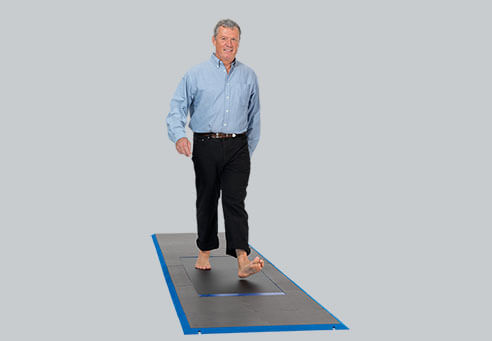 To prevent ulceration at the feet of diabetes patients, pressure peaks, which the patients themselves cannot feel, must be detected with precise pressure sensors. 
The novel pedography system is worldwide the gold-standard of pressure peak detection for diabetes patients.
Pedography systems: A diagnostic tool for the early recognition of altered load patterns in the diabetic patient. The objective for health professionals dealing with diabetics is to reduce ulceration and amputations in the diabetic population. Pedography is a quick and cost effective method to help reaching this goal.