Wheelchair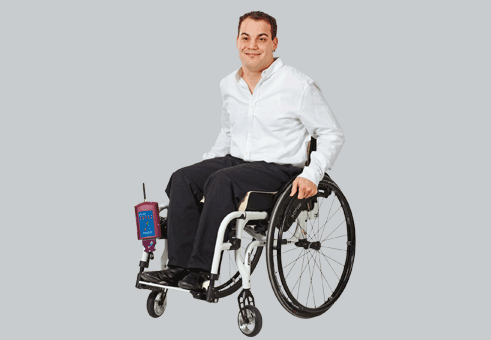 The pliance wheelchair system delivers absolute repeatable technology for static and dynamic pressure distribution measurement on wheelchairs. The system
provides a dynamic quantification of the seated localized pressure locations of patients in wheelchairs.
The pliance system assists in selecting the appropriatecushions and correct adjustments of the wheelchair to fit the individual patient. For everyday testing, all measurements can be performed dynamically while the wheelchair is moving. The pliance operates via Bluetooth telemetryover a 100 meter range. The telemetry allows the user to watch the patient in the wheelchair and at the same time fully control the pliance system from the PC .