pliance® – s: Pressure between saddle and horse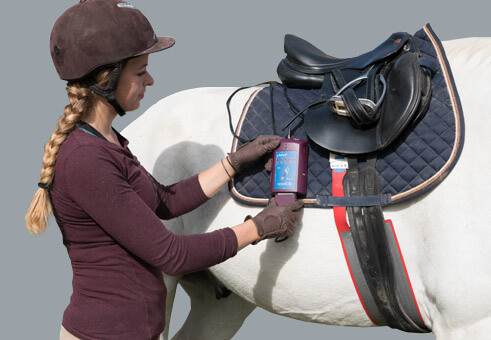 The pliance®-s system marks the beginning of a new era in the assessment of the dynamic inter-action between the horse, the saddle and the rider. How does the rider sit? How does the saddle fit? What does the horse feel?
pliance®-s measures the dynamic pressure distribution between the saddle and the horse using a thin elastic sensor mat. It is possible to assess quantitatively the commands of the rider and the subsequent reaction of the horse. The technique of the rider can be objectively assessed and corrected. Data can be immediately viewed with easy to use software.